Computational Aspects of Color Constancy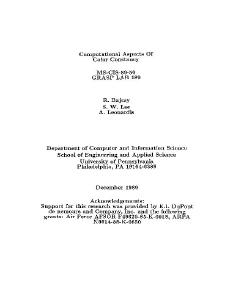 Files
Penn collection
Technical Reports (CIS)
General Robotics, Automation, Sensing and Perception Laboratory
Contributor
Abstract
We examine color constancy algorithms based on finite-dimensional linear models of surface reflectance and illumination from a computational point of view. It is shown that, within finite dimensional models, formulation and solution of color constancy are determined by the choice of basis functions, the number of spectral receptors and the spatial constraints. We analyze some algorithms with examples, and limitations of algorithms for applications on real images.
Date Range for Data Collection (Start Date)
Date Range for Data Collection (End Date)
Digital Object Identifier
Comments
University of Pennsylvania Department of Computer and Information Science Technical Report No. MS-CIS-89-50.
Collection