The Persistence of the Open Flame: Work and Waste in the Healthy, Modern Home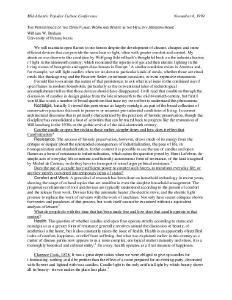 Penn collection
Departmental Papers (Architecture)
Contributor
Abstract
We still maintain open flames in our homes despite the development of cleaner, cheaper, and more efficient devices that can provide the same heat or light, often with greater comfort and control. My attention was drawn to this condition by Wolfgang Schivelbush's thoughtful book on the industrialization of light in the nineteenth century, which recounted the rejection of gas and then electric lighting in the living rooms of bourgeois and upper-class houses in Europe. A similar condition exists in America and, for example, we still light candles when we sit down to particular kinds of meals, whether those are ritual meals like thanksgiving and the Passover Seder, or intimate occasions, or even expensive restaurants.
Conference name
Departmental Papers (Architecture)
Date Range for Data Collection (Start Date)
Date Range for Data Collection (End Date)
Digital Object Identifier
Comments
Presented at <em>Mid-Atlantic Popular Culture Conference, 1999</em>.
Collection