Mapping Library Resources in Dutch Studies Through the Conspectus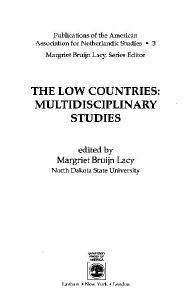 Penn collection
Scholarship at Penn Libraries
Author
Contributor
Abstract
The academic library profession has a long tradition of responding to two conflicting forces: local autonomy and national interdependence. The demand for self-sufficiency is usually promulgated by faculty who expect to have their teaching and research interests satisfied by the collections at their local Institutions. Indeed. academic librarians involved in collection development pride themselves on not merely fulfilling, but anticipating, the needs of faculty. Further, the gravity of research libraries, in particular, has been measured by both the breadth and depth of coverage in their stock. A library's national rank has often been determined primarily In terms of the number of volumes it holds. These factors led research libraries to strive for - if not to attain - comprehensive collections.
Date Range for Data Collection (Start Date)
Date Range for Data Collection (End Date)
Digital Object Identifier
Comments
Reprinted from <em>The Low Countries: Multidisciplinary Studies</em>, edited by Margaret Bruin Lacy (Lanham, MD: University Press of America, 1990), pages 77-85.<br><br> NOTE: At the time of publication, the author Martha L. Brogan was affiliated with Yale University. Currently June 2007, she is the Associate University Librarian for Collection Development and Management at the University of Pennsylvania.
Collection