Manuscript Studies: Volume 7, Issue 1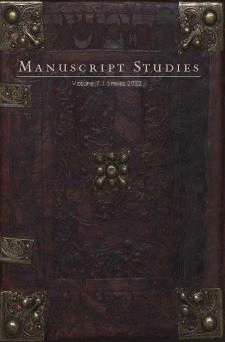 Search Results
Shorthand Crosses the Atlantic: An Overview and Preliminary Census of Shorthand Manuscripts in Early American Archives

(

2023-05-02

)

Delwiche, Theodore

;

Delwiche, Theodore

Forms of short and fast writing have existed since antiquity, but interest in them rapidly took off during the early modern period. Dozens of different manuals and methods appeared, all promising to teach the trendiest manuscript technologies of the day. Despite the widespread early modern interest in stenography and ciphers, relatively little research has been conducted on these scribal arts. Some scholars have focused on the famed diary of Samuel Pepys, but few have considered the scores of early modern journalists, ministers, students, diplomats, and merchants, among many others, who also actively employed fast writing in their daily lives. This article provides a historical overview of early modern shorthand, as well as an original bibliographic account of shorthand's presence and prevalence in colonial American archives.

The Charterhouse Antiphonal Fragment

(

2023-05-02

)

Kennedy, Kathleen E.

;

Kennedy, Kathleen E.

;

de Bakker, Anna H. H.

An item included within the collection of manuscript leaves known as Ghent, University Library, MS BHSL.HS.3020 can now be identified as a fragment of the sole surviving English Carthusian antiphonal, and the third extant historiated English antiphonal. Specific features of the chant identify the use as Carthusian, and the illumination localizes the antiphonal's production to London in the early Tudor period, making it likely that the volume was made for the London Charterhouse.